Where else to find me on the internet!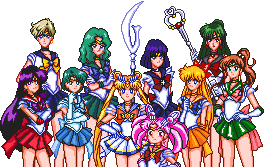 Buttons and Banners
If you ever want to link back here for some reason, I'll have some buttons and banners soon.
Art Sites
DeviantArt
- DA is my first oldest place I uploaded art to. I barely use it now.
Side7
- I use Side7 more than DA even if the uploads look the same. I started here in 2001 around when I joined DA.
Inkblot
- Inkblot is a new site for artists. I think it's a nice place so far!
Art Tumblr
- A side tumblr where I mainly just upload my artwork. It's not as active as my main tumblr.
Socials
Space Hey
- Trying to relive the good myspace life.
Friend Project
- Another myspace like site.
Twitter
- My twitter accoount.
Main Tumblr
- My main tumblr, more active but mostly reblogs.
Other Links
x